Silverback Pale Ale, from the Thirsty Planet Brewery in Austin, Texas is an artful pale ale as well as a fundraiser beer for the Mountain Gorilla Conservation Fund (MGCF).
This delicious craft beer is made with an addition of Grains Of Paradise and has a citrusy hop aroma, crisp pale malt flavor and satisfying hop character.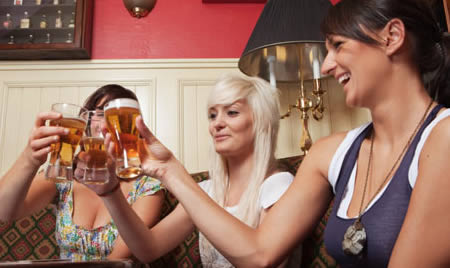 Hand crafted in small batches, Silverback Pale Ale has a comfortable 5.5% ABV and a balanced hop finale of approximately 40 International Bittering Units. It is made with American two-row malt, crystal malt, specialty malts and four US hops. The beer's rich aroma comes from 10 pounds of whole-leaf Centennial hops. more...
---
Grains of Paradise are a very unique, and very tasty, addition to Silverback. It is an African spice that imparts a citrusy, pepper-like quality to the beer. The spice is a vital part of the mountain gorilla diet and aids in reducing heart disease in these endangered apes. more...
---
The Mountain Gorilla Conservation Fund, founded in 1983 to carry on the work of the late Dr. Dian Fossey, conducts numerous projects to benefit the mountain gorillas of Africa. Fifty percent of all profits from the sale of Silverback Pale Ale got to MGCF. more...